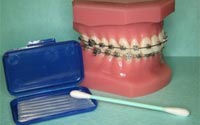 If you experience some uncomfortable pressure in your mouth from the bracket/bracet, the following can be done (also applicable to sharp edges).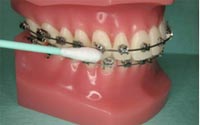 Dry the pressure point with Q-Tip or paper towel.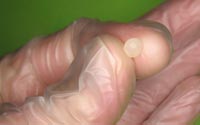 Form a little ball from wax.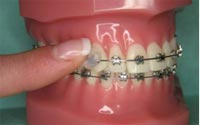 Push it with your index finger on the pressure point and press hard.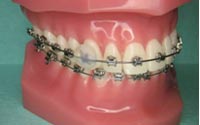 That's it, done! When you have your next regular appointment, the orthodontist will see the problem straight away and address it.